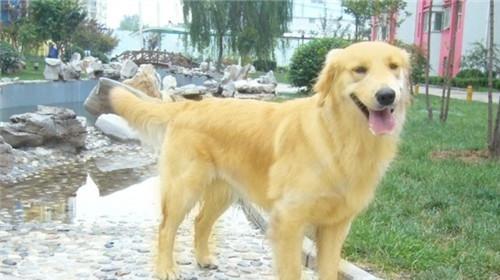 Golden Rather Dog (details)
Dogs are easy to excite, especially when they see a long -lost loved ones, or they are about to take her out for a walk and shop excitedly. Long -term strenuous exercise can easily lead to a series of diseases such as the golden retriever's joint lumbar spine. The ignorant owner only knows that he is happy and does not take care of the huge posture of the dog. The most common disease is "dysplasia of dog hip joints."
"Canine Hip Dysplasis (CHD)" is a serious genetic disease of dogs, especially large dogs. In fact, the incidence of golden retriever, Labulador, German black back, and Norwegian dogs and chopsticks are the highest.
I. Cause:
The main is genetic factors. CHD's cause and pathogenesis are not yet clear. Some people think that CHD is a biomeChanical Disease, which is due to the inconsistent rapid growth of the main muscle in the pelvis. This imbalanced force forced the hip joint to tear away, and then stimulated a series of changes. Eventually manifested in hip development and degenerative joint disease.
2. Main manifestations:
1. Golden Retriever is lying and unwilling to exercise;
2. The dog lay down after lying down.
3. Show a three -footed jump when running.
4. Golden retriever twist the hips and twist it violently.
5. Pain in the joint exercise.
6. Diagnosis of the hip joint is extremely sensitive.
3. Diagnosis should perform hip inspections for dogs with the above symptoms, or high incidence. CHD's diagnosis is now through X -ray and clinical examinations. The current commonly used is the OFA standard and the PINHIP assessment.
4. Treatment:
For the CHD of large dogs, no drug can be cured. The only solution is surgery. The current surgical treatment methods include: PECTINEAL MyECTOMY), pubic bone combination, pelvic three -knife surgery (TPO), femoral head resection joint formation (FHE), and full hip joint replacement (TPO).
No matter what surgery is risky, but now domestic medical technology is becoming more and more developed, and breathing anesthesia has generally entered each pet hospital. So surgery is relatively safe.